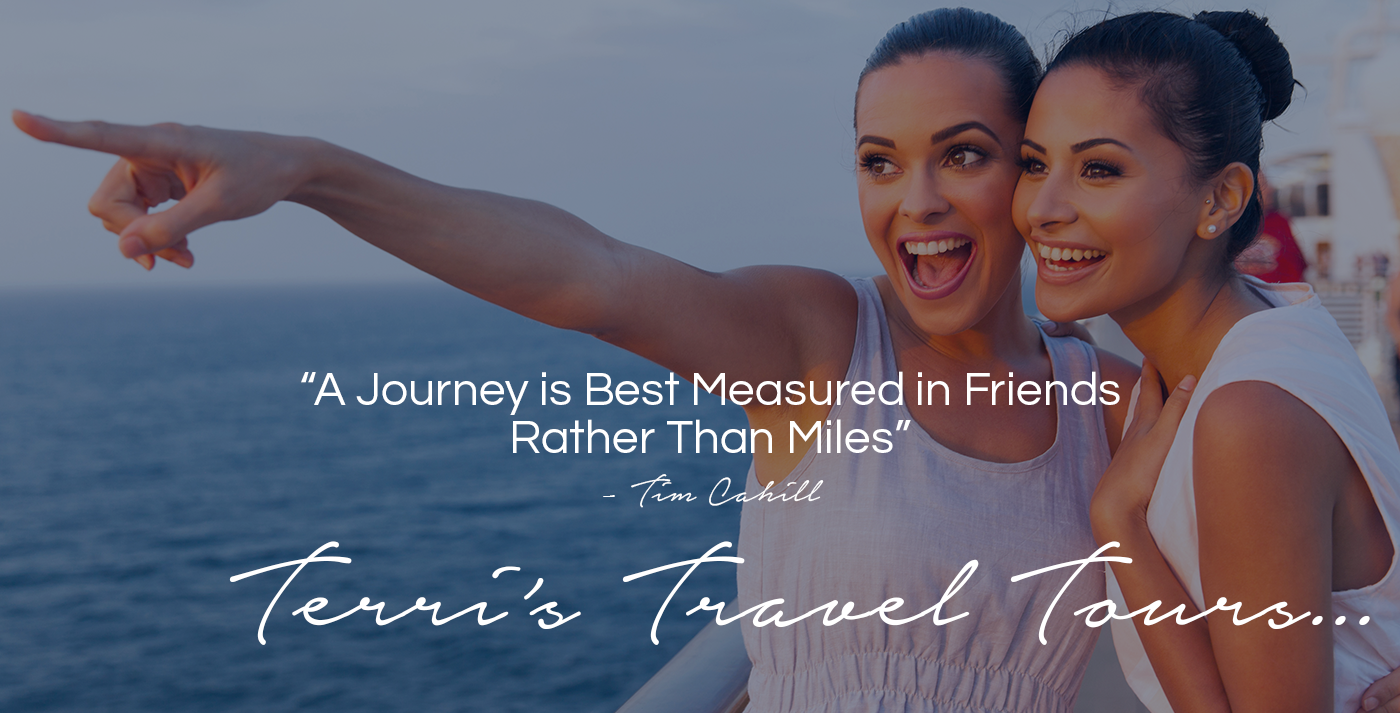 Tours with Terri are curated adventures designed to give you space to explore on your own while combining the fun of connecting and traveling with others.
The goal of Terri's Tours is to bring together great people and value.
Groups Tours location examples :
Alaskan Cruises, Mexico, Italy, France, Caribbean, Bali and more.
COMING SOON…
PLEASE CHECK BACK OFTEN FOR LATEST UPDATES